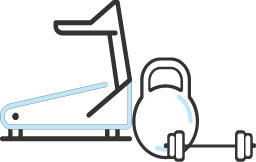 Health, Gym & Personal Care
BUYING GUIDES
Leading an active lifestyle and staying fit should be something we all strive for. However, going to the gym can be a major inconvenience and it might lead us to get frustrated and to discard our fitness goals. By the time it takes to pack your bag, drive to the gym, find a parking spot,
It's the beginning of 2018, and most probably one of your New Year's resolutions is to maintain or lose weight. There are many online articles about the best diets to lose weight within the shortest period of time. It's all nonsense unless you add some exercises to your daily routine.
You don't need to join an expensive gym to keep up with your fitness resolutions for 2019. Fitness is a lifestyle for those who want to stay in shape and avoid health problems such as, diabetes and high blood pressure.