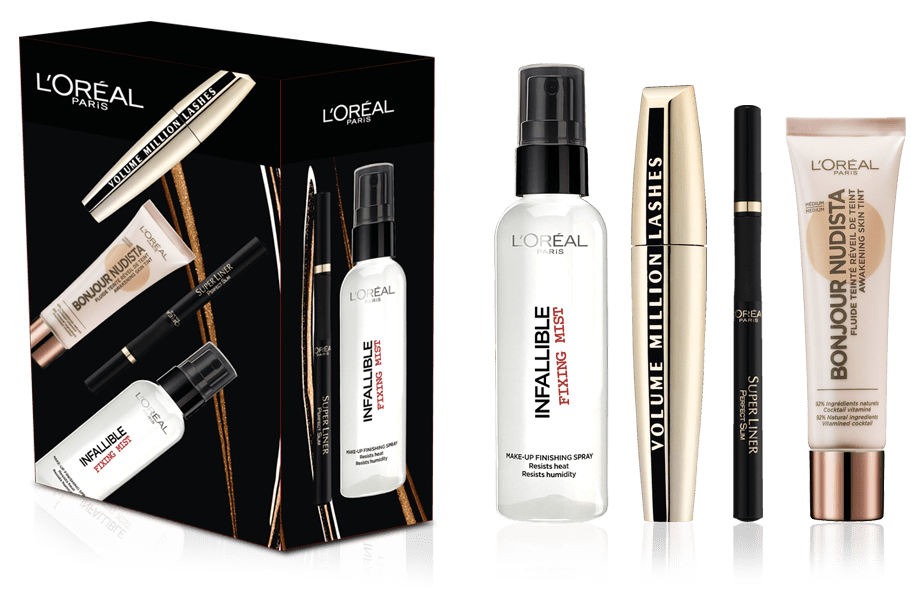 Loreal BB Crm Fixing Mist Promo Pack
The Nude BB Creme from L'Oréal refreshes your skin and gives it a brilliant finish. The lightweight setting Infallible Fixing Mist spray extends longevity of wear for up to twenty-four hours. This pack also comes with the SuperLiner eyeliner & the VOLUME MILLION LASHES Mascara.
---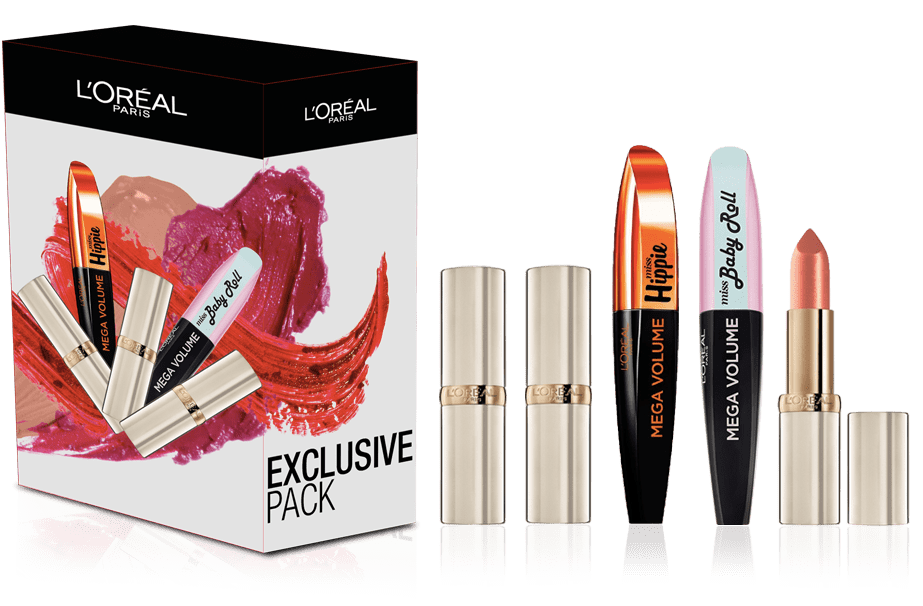 Loreal Maskara Lipstick Promo Pack
It's time to say hello to new Miss Baby Roll Mascara, for mega volume, curl and all-day hold. You will also discover festival-ready lashes with new Miss Hippie Mascara, for feathery mega volume on top and bottom lashes. This pack comes with 3 Matte Lipsticks too!
---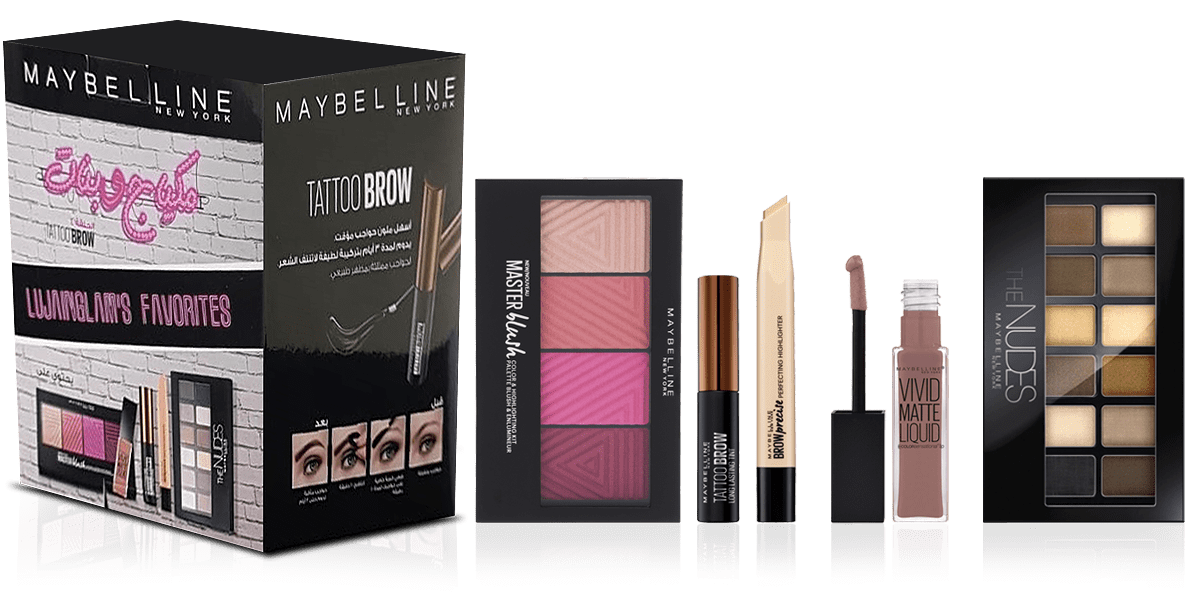 Maybelline Promo Pack
Get natural looking eyebrows in quick time with the Brow Tattoo and Brow Precise Highlighter along with creating custom eyeshadow looks with The Nudes Eyeshadow Palette. Don't forget to mix and match blush shades with the Master Blush Palette. Your lips are also covered with the all-time favorite Vivid Matte Liquid Lipstick.