Trending
New iPad 7: Release Date, Features, Specs.
The All-New iPad 7 is on its way to Kuwait. Here's what you need to know about the world's favorite tablet.
On September 10th 2019, the 2019 iPad 7 was announced alongside the iPhone 11 and Apple Watch Series 5. The new iPad is the 7th generation from the original iPad series.
Update: The iPad 7 is finally available for Pre-Order! Click here to place your order now.
Over the past few years, Apple have significantly expanded their iPad collection by launching the iPad Pro, iPad Air and iPad Mini. However, the original iPad remains the most popular and most accessible.
Even though it doesn't offer the full gamut of specs that the iPad Pro offers, iPad 7 still shines with its versatility, well rounded capabilities and affordability.
In its 7th generation, the new iPad now comes in a bigger 10.2 inch display and still retains the features that make it the world's favorite tablet.
Display & Design
The new iPad 7 features a 10.2 inch Retina display, a notable upgrade from the 9.7 inch iPad 6. Other noteworthy display specs are the 3.5 million pixel density along with an increase in brightness that Apple say is 2.5 times brighter than top selling laptops in the iPad's price range.
If you're a fan of watching movies and YouTube clips on your iPad, you're going to enjoy the extra screen size and improved display.
Performance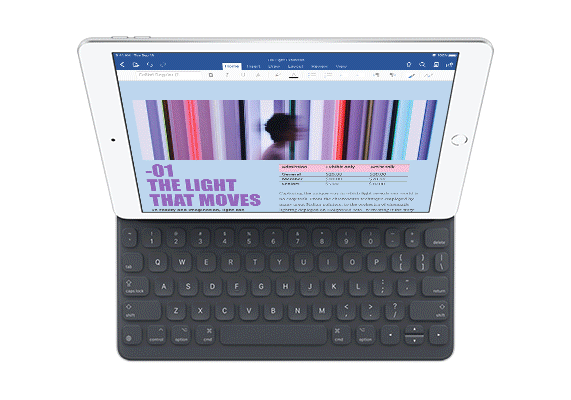 With the Apple A10 Fusion Chip processor, the iPad 7 can handle basically anything you throw its way.
During the iPad 7 keynote speech, it was announced that the new iPad is 2 times faster than top selling laptops in its price range. Technical specs aside, this perfectly sums up the iPad 7 experience: All the functionality of a dedicated laptop, on a portable tablet.
What differentiates this iPad from its competitors is the seamless intuitive response when multitasking. From media, to games, to word processing and video editing, the iPad 7 runs all your tasks simultaneously without a hiccup.
Smart Accessories
The iPad 7 offers compatibility that transforms your tablet experience and makes it virtually unrecognizable from having a computer.
The attachable full size keyboard allows you to edit documents, write papers and get comfortable chatting anytime anywhere. When done, fold it over and use it as a protective cover.
The Apple Pencil offers creatives the chance to use their tablet as their own personal canvas or sketching pad.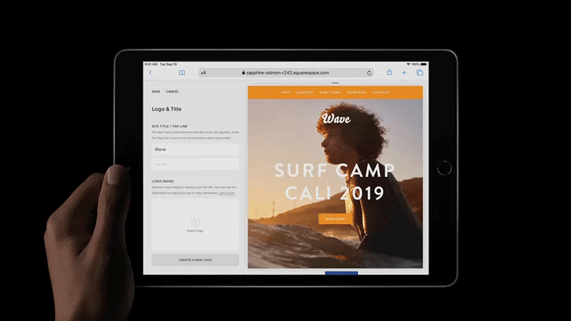 The new Generation 7 of the iPad reinforces its brand and delivers a tablet that is smooth, capable, intuitive and accessible to everyone.