Apple Presents: iPhone 12 | Mini | 12 Pro | Pro Max
The argument of which flagship phone is best in terms of performance is up for debate. But there are no qualms about Apple being the leader in terms of innovation and setting trends for the mobile phone industry.
Apple's new highly anticipated line of flagship phones is it's most varied yet. Between the iPhone 12, 12 Mini, 12 Pro, and 12 Pro Max, there's something for everyone. Whether you're an on-the-go user that values convenience, an Apple fan that wants the latest features or a heavy user that expects the highest standards of performance; Apple has got you covered.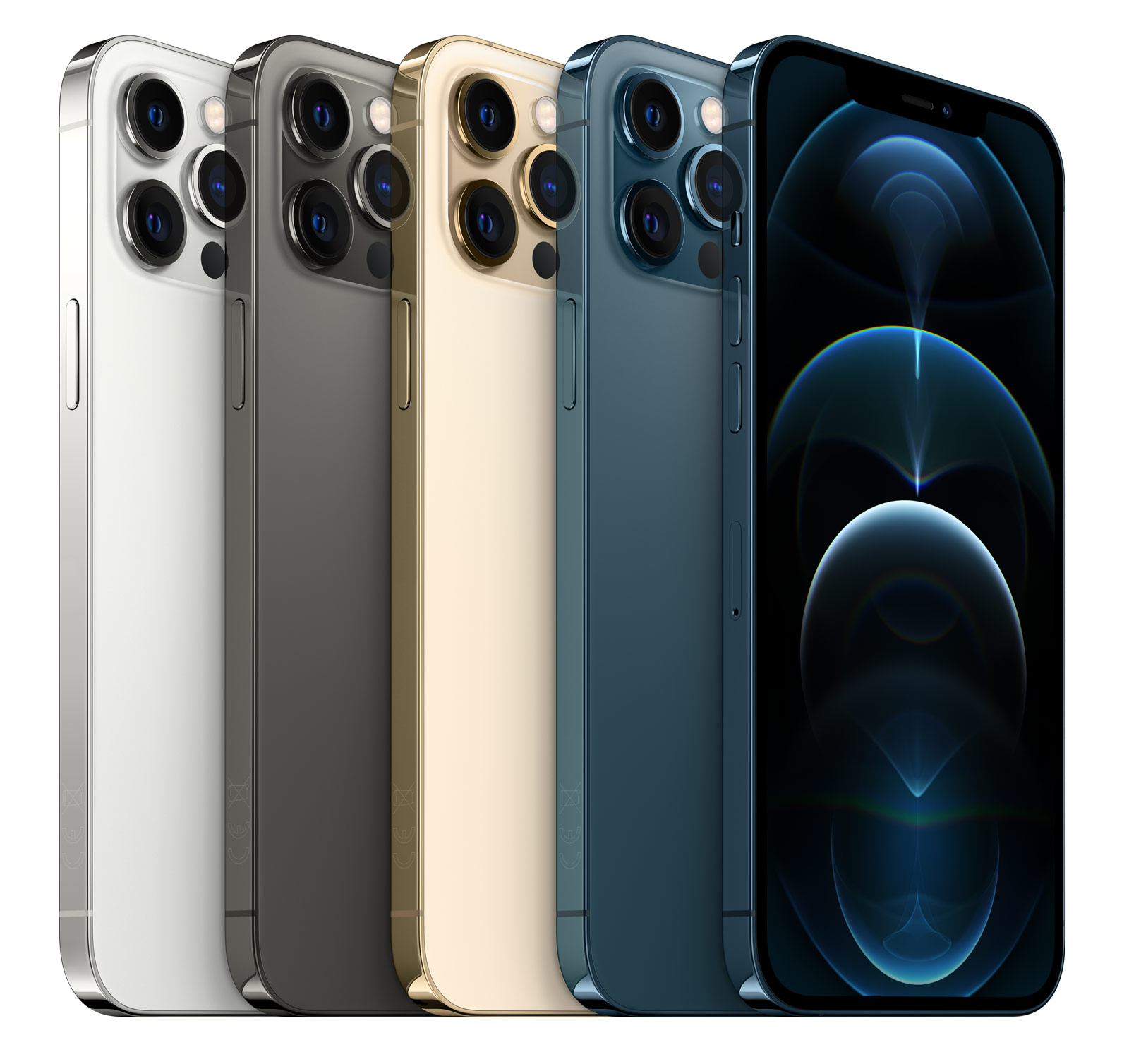 Apple don't veer too far from their tried and true signature iPhone design. This year's lineup of iPhones boast a flat-edge design that's a callback to the iPhone 5 models. With the new Ceramic Shield material that protects the screen from drops, Apple says that your iPhone is now 4x more durable, 3rd party durability tests confirm the claim.
With the 2020 iPhones, Apple introduces MagSafe; a magnetic system on the back that will be used for a cases, wallet and – most importantly – wireless charging.
For the first time ever, Apple upgrades from the iPhone 11's LCD screen to a Super Retina XD OLED screen on the iPhone 12. This allows for a sizeable increase in pixel resolution which provides noticeable improvements in clarity as well as dynamic range, thanks to the HDR 10 rating.
It's really hard to improve much on the iPhone 11 camera system. With the iPhone 12, Apple kept the arrangement and sensors of the iPhone 11 but added a bevy of new features on top of it. The new 7-element design excels in low-light performance and it only benefits more from the upgrades to Smart HDR and Deep Fusion. The new Night Mode technology is truly the best in its class and you can record 4K HDR Video with Dolby Vision! Apple seem to have got the hardware of their camera systems down to a science and they're still experimenting and making impressive strides in computational photography.
Seeing as most high-end flagships come in sizes of 6.1″ and upwards, consumers who prefer smaller devices but with flagship features have been forced to compromise on specs or size. With specs and performance features that match the "full size" iPhone 12, the iPhone 12 Mini solves that problem. In terms of display, camera and performance the iPhone 12 Mini is virtually identical to the iPhone 12. If you spend most of your screen time on a tablet or laptop and would rather have a smaller phone that still has all the latest 2020 features, then the iPhone 12 Mini is the phone for you.
The iPhone 12 Pro and Pro Max cater to heavy users, especially content creators. The iPhone 12 Pro boasts an extra telephoto camera with a LIDAR sensor as well as an improved lens. The iPhone 12 Pro Max goes above and beyond with a 6.7″ screen with higher pixel density and better battery life. With the best low light features, a larger zoom sensor, more digital zoom and the new highly touted sensor-shift image stabilization, the iPhone 12 Pro Max's camera isn't just the best in its lineup, but might be the best on any mobile phone.

With the new iPhone 12 lineup, Apple continues setting the rules that all other mobile companies play by. With a focus on bright displays, improved durability, seamless system integration and stellar camera performance- the iPhone 12 lineup meets the lofty expectations set by consumers and goes raises the bar even further.