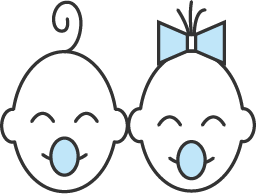 Baby Needs & Kids Products
BUYING GUIDES
So you are expecting a new member to finally make way to your family after 9 months of waiting. Pregnancy period means to all mothers that their main focus will be on the baby growing inside them, this makes them in need of many items to prepare for the changes to take place on their bodies and the new member coming to her and her husband's life.
Are you an expecting mum? Are you a new mum? Today, we take a quick tour in our baby care department. We browse the different categories and explore some of the options. The journey is not easy, but we sure can make it extra fun and less stressful. Up for a challenge?
If you're anything like us, then back to school stationery and electronics are what you live for. It is the joy of getting all new school supplies that kept us sane. Well, at least for the first week. Do you wish to start the school year on a new note? Are you looking to replace or upgrade any of your current devices? Are you looking for some good back to school deals? Ready to set yourself up for success and a good start for the school year? You need to check this article.